anDREa is committed to protecting the security of its business information in the face of incidents and unwanted events and has implemented an Information Security Management System (ISMS) that is compliant with ISO/IEC/27001:2013, the international standard for information security.
In the running up for external certification, we have engaged a company for the internal audit and the management statement. The dates are penciled in!

Workspaces as a collaboration environment to make data FAIR

Three UMCs demonstrated that their fully scrambled COVID-19 data (ISARIC-based) can be made available. Hopefully soon all the documents will be signed and can the scrambled data be replaced with real data.

Interesting to note, two of the UMCs did the data conversion in a myDRE Workspace of their own. Scripts to convert data could easily be exchanged and applied creating the same proto-dataset that could be picked up to be imported in OPAL. Because working in a myDRE Workspace allows for easy inviting help, what would easily take twee weeks was done with a day (less than an hours work).

Also the processing of data and uploading directly from within the Workspace using an api to metadata to a registry worked very well.

In an abstract way depicted below: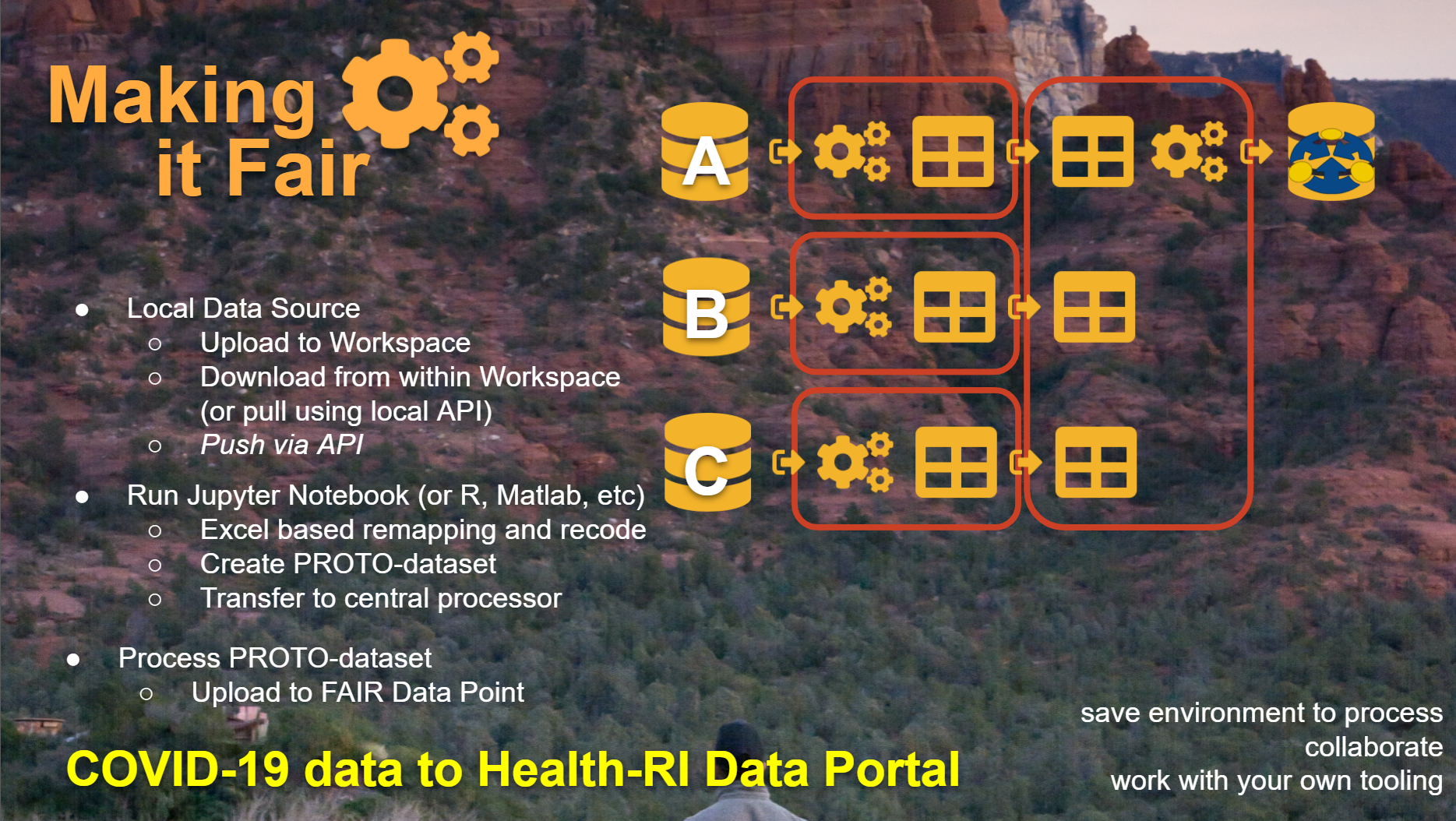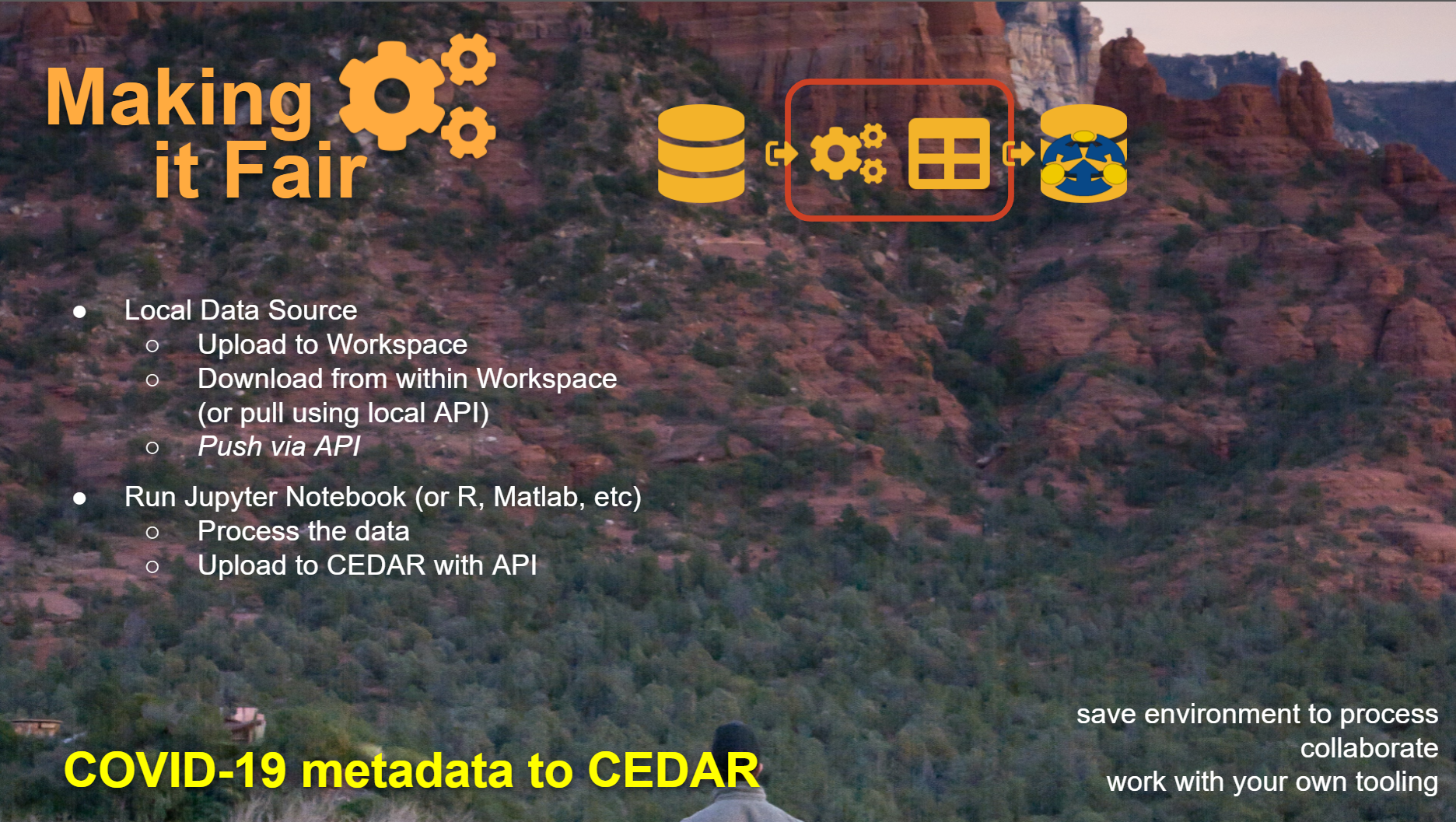 On Acceptance

Items here have passed the testing stage and are now tested and reviewed on acceptance. Take into account that some findings can push the items here back to the devs; in potential all the way back to the drawing board. So no indication as to when these will hit production.
Refreshing the tabs for Workspaces, Virtual Machines, Files


Refresh button is added to the tabs


Bug


Errors when enabling or disabling autoshutdown

Bug


Login error when using phone

Bug


Errors in workspaces with 20+ owners (e.g. adding new members or data transfer requests)


It has been established that maximum allowed number of owners within workspace is 100 owners

Some of the items in the pipeline
We are working on a feature enabling tenant-owned central software repository for own workspaces. This way each institution is able to provide software for its users from their own central software repository. These repositories will be only available in workspaces within own subscription.

In addition, we are also working on better user role separation. Users within a workspace should be able to perform different operations based on the level of access they have within a workspace. Currently, only two roles are possible: owner or member, these roles will be redefined and new roles will be added such as accountable, data contributor, data reader.