Virtual machine generalisation

The same process holds true for both Windows and Linux machines.


Be aware that virtual machine generalisation is an irreversible process! Once generalisation is started, it cannot be undone.
Generalisation means that any machine specific information is removed and virtual machine is transformed into a template or an image snapshot that can be re-used. In the myDRE portal all the generalisation steps have been automated on the background (generalisation, image creation and virtual machine deletion).

Select the virtual machine you want to generalise. Make sure the machine is deallocated.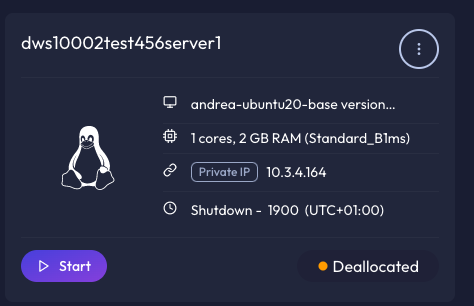 Navigate to three dots and select Generalize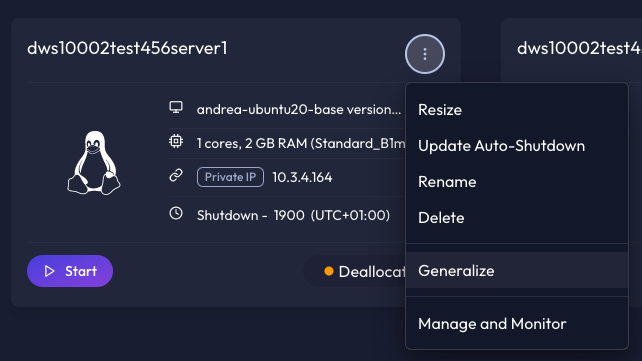 You can edit the Image name by clicking Edit

To generalize the machine click on the Generalize [virtual machine name] button


You will be asked to confirm the action, type in the text field 'yes'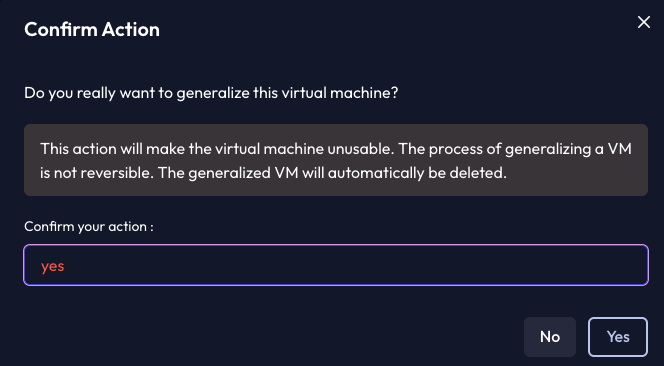 It will take up to 5 minutes to generalise the virtual machine. You will see the status change from Generalizing to Generalized once the action has been completed and you will see a success message at the bottom of the screen. Once the process is completely done, the generalised virtual machine will be removed from the workspace.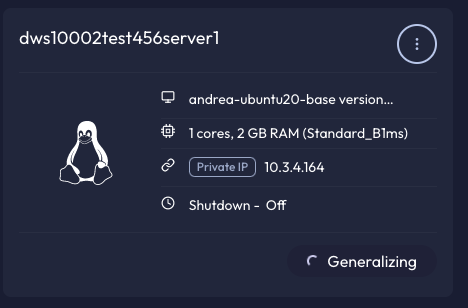 Deploy a new virtual machine using custom template

Once image has been successfully created, navigate to the Add Virtual machines menu


You will now be able to select your custom template from the Workspace templates section below and proceed with further VM creation flow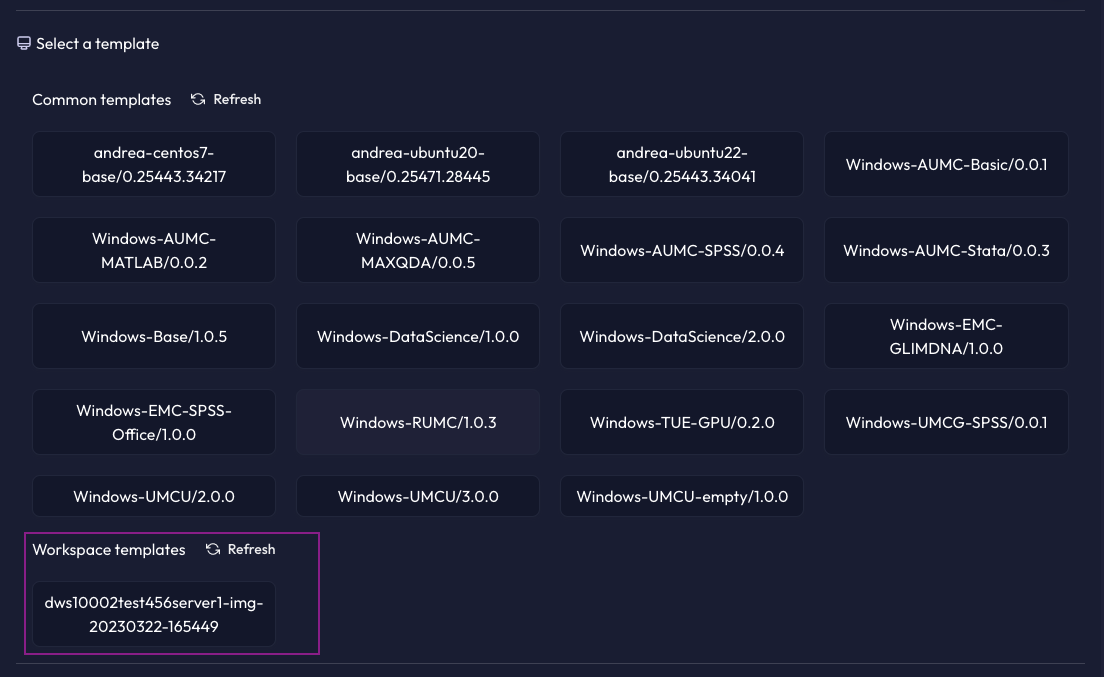 This method of template creation is only possible in context of one workspace. If you want to share your template with others, please contact your local Support team member.
Troubleshooting for possible issues