Before you can access your DRE workspace(s) at mydre.org, you need to activate your @mydre.org account.
Below, we explain the steps in this activation process, along with screenshots for illustration.
Prerequisite:

your new @mydre.org username, which you should have received through e-mail.




your new @mydre.org password in a separate e-mail.



When a support member creates an account for you, they will always e-mail you of your new @mydre.org username and send you to the current guide. Accounts are usually created when workspaces with new users are requested, or when access for a new user to an existing workspace is requested.


Important! This @mydre.org account is the only account you can use to access mydre.org. When prompted to log in, always use this @mydre.org account. Not your @radboudumc.nl, @erasmusmc.nl, @umcutrecht.nl etc. accounts.

1. Go to mydre.org, and click on log-in.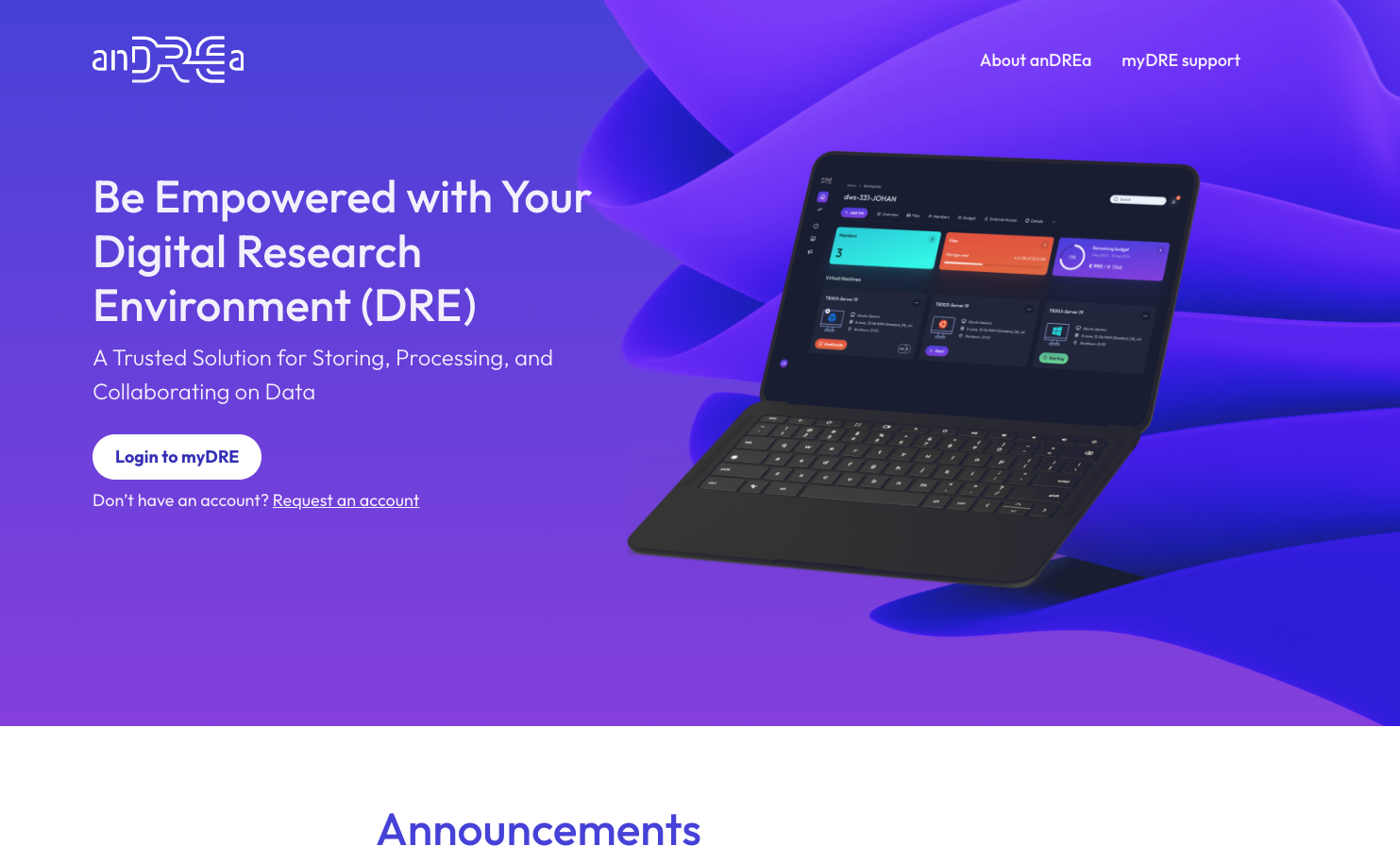 2. Important! Click on 'Use a different account'.

3. Fill in your @mydre.org username, and click on 'Next'.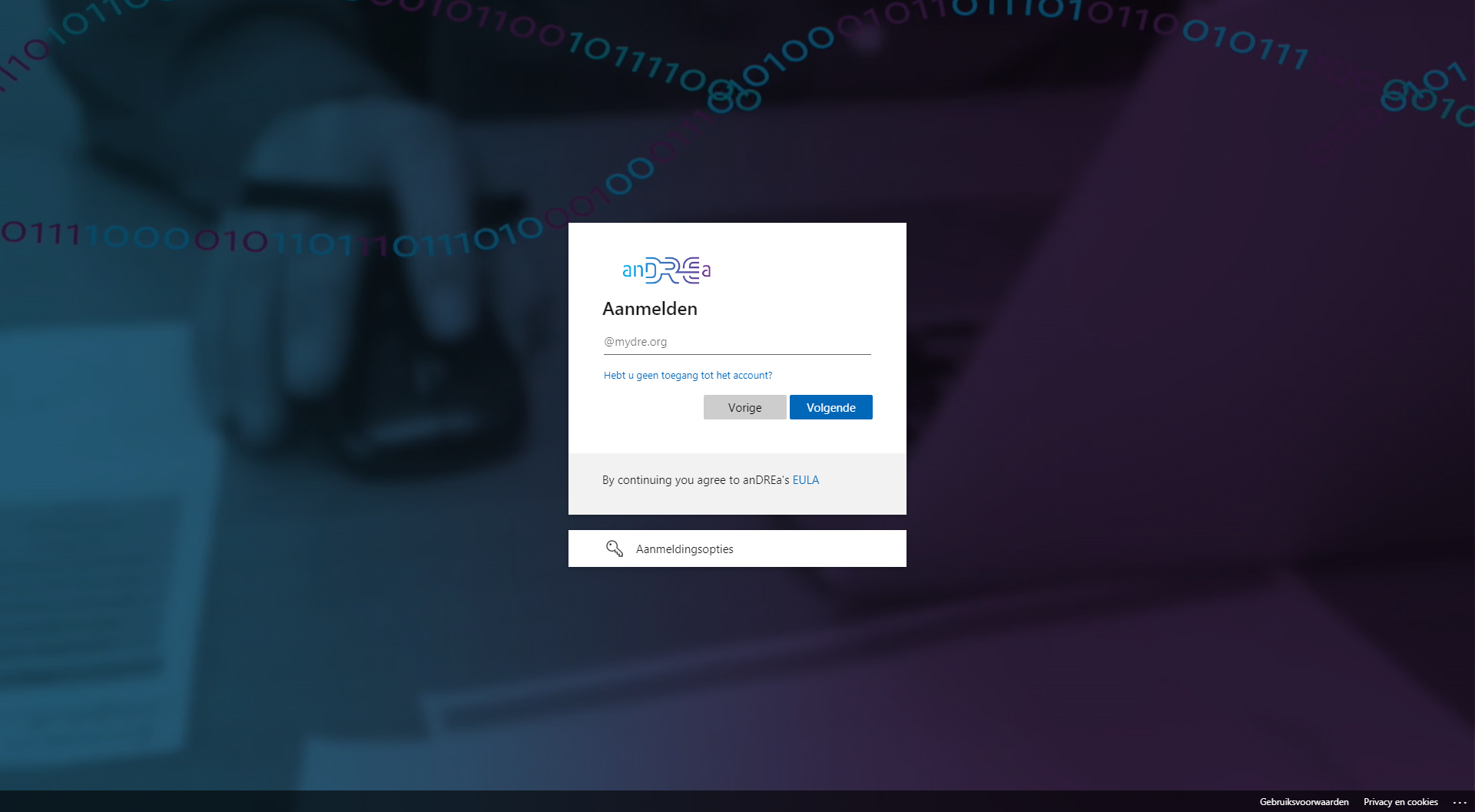 4. Now, fill in the temporary password that you received in the email. Once logged in, the system will ask you to create a new password.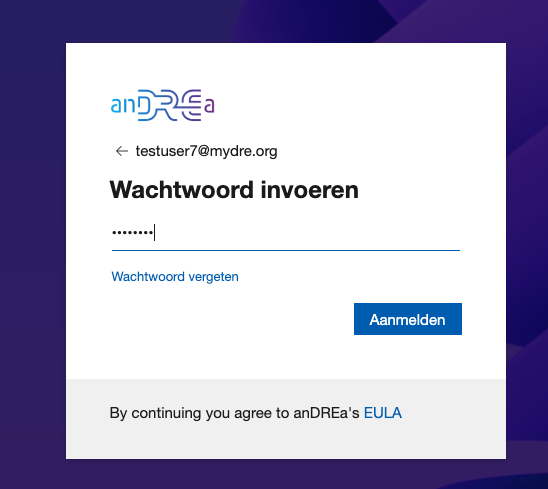 5. More information will be required to setup the MFA for this account. Please click next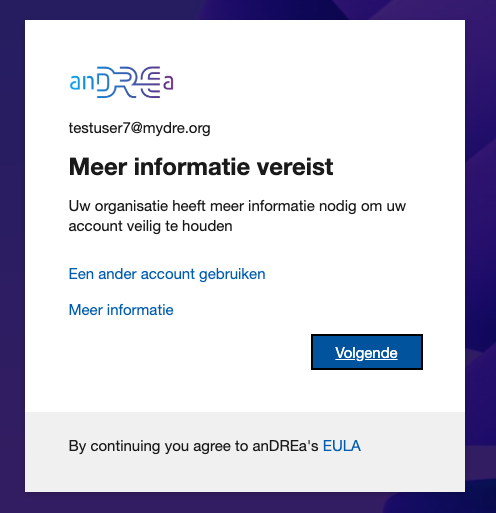 6. You will be redirected to Microsoft MFA setup page. Fill in your preferred Multi-Factor Authentication (MFA) settings. We recommend Authentication through mobile app, which is the Authenticator app from Microsoft.

7. Dependent on your choice, you will need to perform a number of additional steps to set up the MFA.

8.
Y
ou will be asked to set up some additional fail-safes in case you ever lose your password and/or MFA. Please follow the steps as presented to you.
9. Once all done, you will be asked to reset your password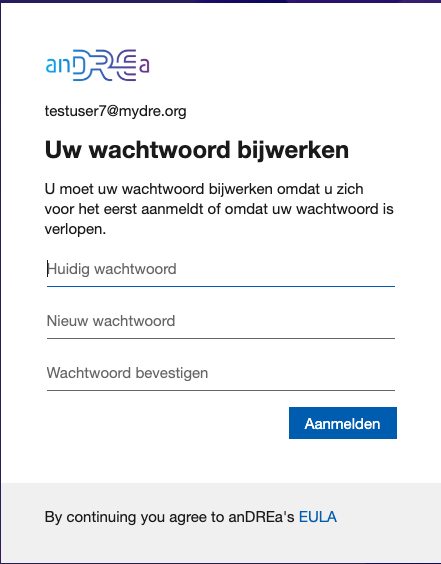 Now, finally, you have activated your account.
Remember: use your @mydre.org account to log into myDRE. Not your e-mail address!